ALWAYS ORIGINAL
ART AND DESIGN
SHOWCASING THE BEST OF HANDMADE SINCE 2003
Found in the heart of eclectic Fitzroy, The Rose St. Artists' Market gives you the opportunity to peruse numerous stall displays, collect, source and commission unique handmade works; and of course meet, greet and speak with artists and designers in person.

Roughly based on similar markets in London, Berlin and New York - you'll find Melbourne's best art and design talent here each Saturday and Sunday. In fact, we showcase the work of up to 120 creatives, so expect to feast your eyes on plenty of unique gems and one-off wonders that you won't get anywhere else!
Find everything from quirky furniture design and stunning fashion through to intricate jewellery and unique paintings. So if you're a lover of all things handmade then look no further. Come along and experience it for yourself.
Celebrating 15 years of handmade!
Phone
(03) 9419 5529
Email
Location
60 Rose Street,
Fitzroy VIC 3065
Hours
Sa 10a–4p
Su 10a–4p
TRANSPORT
Tram 11
Tram 96

The Rose St. Artists' Market is situated at 60 Rose Street, Fitzroy in between Brunswick and Nicholson Streets. The market is close to shops, galleries and public transport.

From the city, catch tram 96 from Bourke Street (get off at stop 16) or tram 11 from Collins Street (get off at stop 17).

If travelling by car, there is an all day car park on Rose Street (20m from market entrance).

The Rose St. Artists' Market is open each Sat and Sun from 10am until 4pm.
Been busy making? The Rose St. Artists' Market is always on the lookout for talented artists and designers to join our community.

It's heaps of fun and a great way to fill the piggy bank. You'll meet other makers and get your product in front of customers who love all things handmade!
Stall opportunities
We love showcasing our art and design talent right across Melbourne so it's exciting that we have some great new opportunities for you this side of Xmas!
Check out how you can get involved today.
October at Heide
Heide Market is back on the 12th of October with a great new lineup of makers!
Come along for a day of art and design, tasty food, music and fun in the beautiful Heide sculpture park.
Gates open 10am - entry is free!
PLANT MARKET
This October, get excited for our first ever plant market at the District Docklands!

There will be heaps of interesting and fun products on show as well as free entertainment and activities for everyone to enjoy.
We hope to see you there!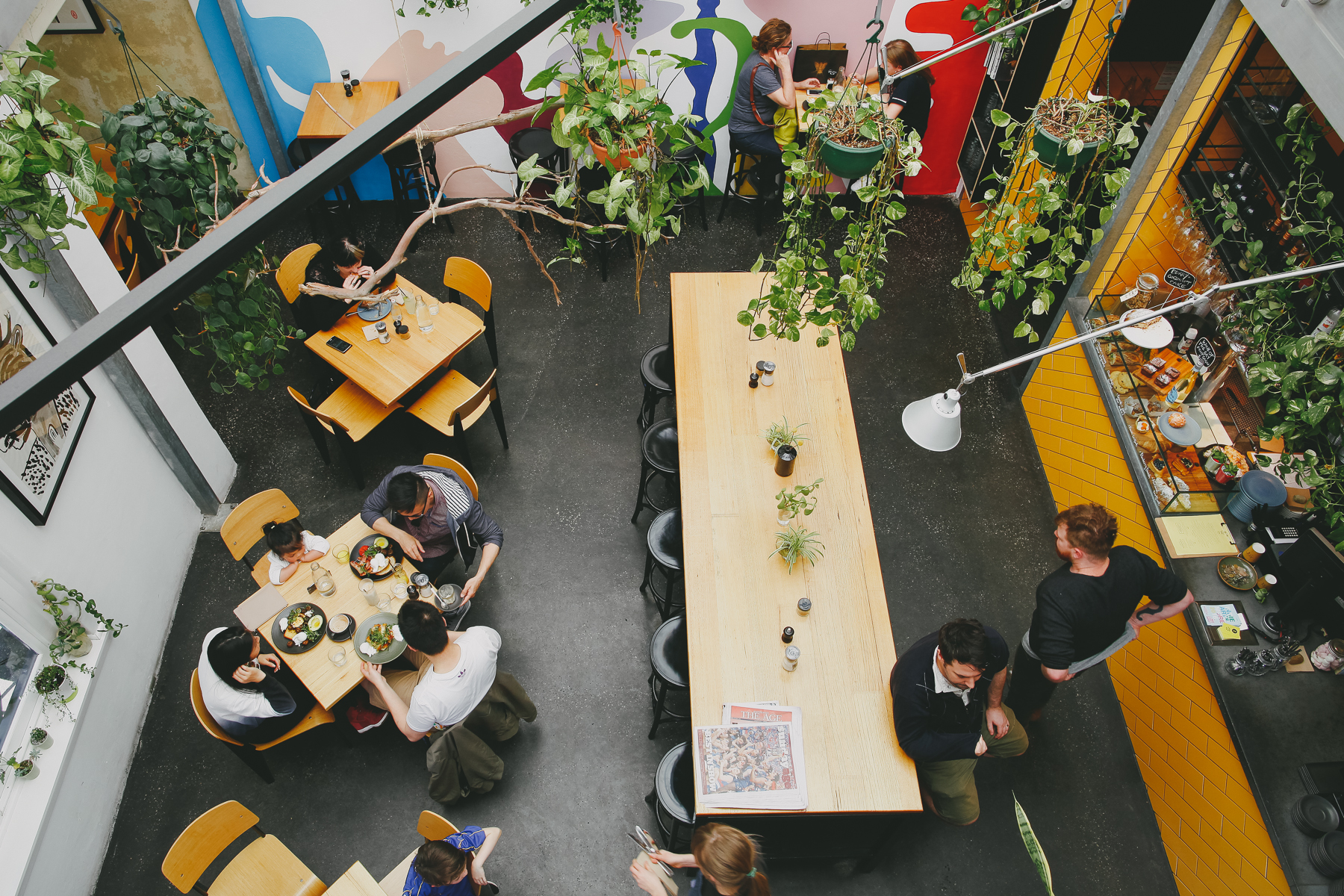 Shopped up a hunger? Grab a bite at the market eatery - Young Bloods Diner - complete with rooftop.

And why not make a day of it and experience the culture, street art, galleries and sights that our home of Fitzroy has to offer!
EXPLORE MORE
Check out our other great markets around Melbourne.
Heide market
Set in the beautiful surrounds of the Heide Museum of Modern Art sculpture park, this market is open on the second Saturday of each month.
district docklands market
A monthly market in the gateway to the west. Totally under cover and full of lovingly made objects and food amongst the Docklands Art Collective.
PUNT ROAD MAKERS' MARKET
Once a month, find lovingly handmade art, design and tasty treats amongst the vineyards of the Yarra Valley.